EMMA HOLLY
Principal Tutor and Clinical Practitioner at Restore Therapy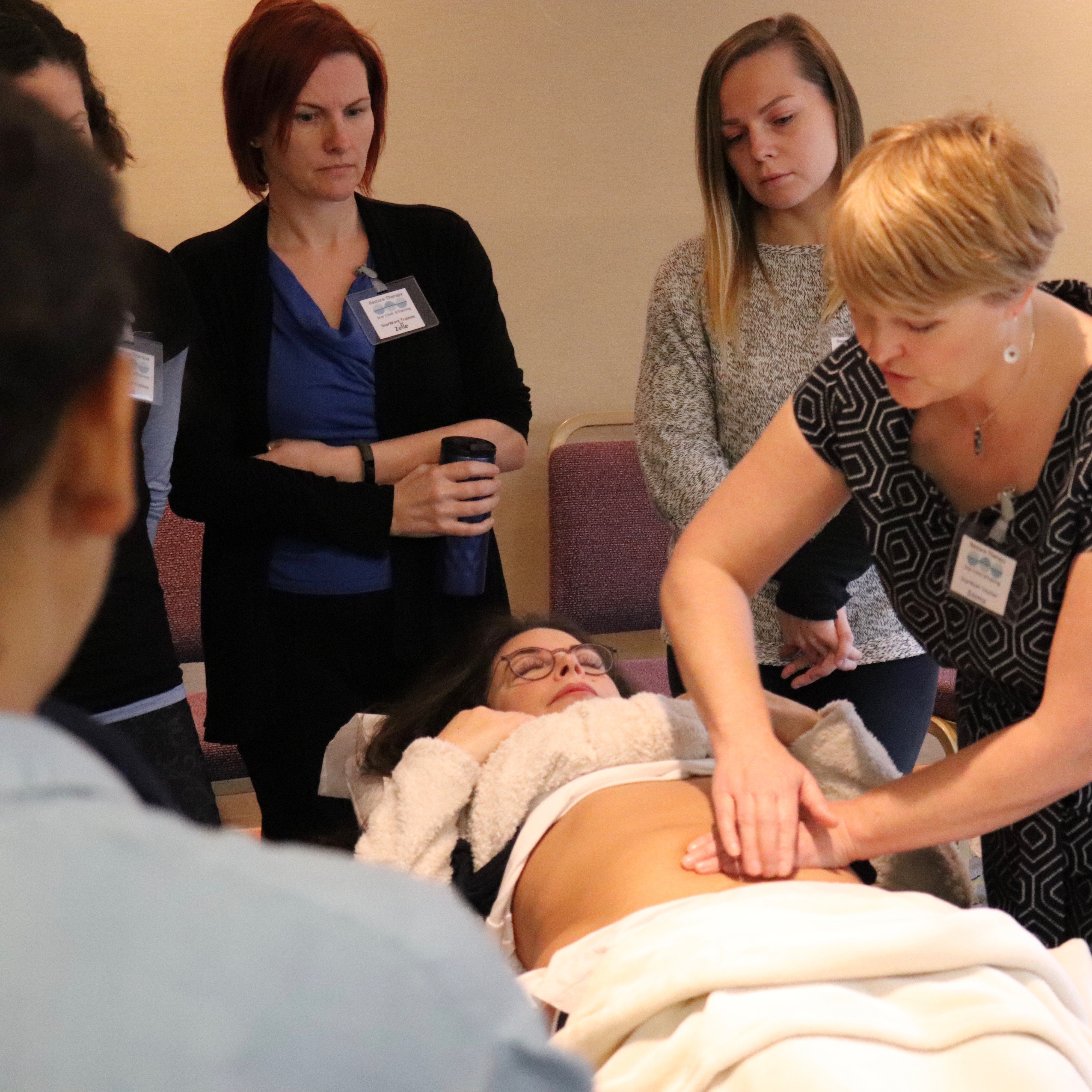 "I just love working with scar tissue and helping people recover both physically and emotionally."
Emma Holly, Restore Therapy
Emma Holly trained in massage therapy in 1993 and has a wide range of experience with a variety of client types. Emma launched her therapy training school in June 2017. Having taught ITEC therapy courses in the past, she uses a variety of materials for her presentation of information, so she can meet different learners needs. Emma understands the importance of clear instruction and how to break down the techniques into easy to follow steps in her practical demonstrations. She is becoming well known for good quality training, with very positive feedback from attendees. Emma was a speaker at the Sports Massage Association (SMA) Conference 2017 and 2019, a speaker at The Federation of Holistic Therapists (FHT) Training Congress 2019 and Integrated Allied Health Practitioners Network conference (IAHPN) in 2019.
In her first year after completing ScarWork™ training, Emma treated over 100 different scars and established a growing reputation in this field, producing some incredible results with her clients. Emma is delighted to be the only therapist who Sharon Wheeler has personally nominated to teach her original ScarWork™ techniques. Emma had the first national press coverage for ScarWork™ and has continued to gain publicity for her work, shown in the images below.  Alongside her teaching, Emma runs a multi-disciplinary specialist scar therapy clinic in Harpenden, Hertfordshire. Emma also offers appointments at 10 Harley Street in collaboration with Skin Camouflage Services Ltd. She has been awarded  Complementary Therapist of the Year by FHT (highly commended) for her work with scars and recovery.
Charitable work is very important for Emma, in 2016 she established the first ScarWork clinic to be based at a charity/day hospice. Having witnessed the difference this made, she began donating training to for physiotherapy and complementary therapy staff at other cancer charities including Peace Hospice, Breast Cancer Haven, The Christie NHS Trust Manchester, The Mulberry Centre, St Christopher's, Shooting Star Chase and Trinity Hospice.  Emma hopes they can also offer a similar service so more people living in pain can access treatments. Other charitable work has included travelling to Bosnia to treat scars of some victims of war (through Healing Hands Network Organisation).  Through Help for Heroes Emma has organised a team of ScarWork™ therapists to donate treatments for the Invictus Games athletes in 2017, 2018 and 2019.