EMMA HOLLY
Leading ScarWork Practitioner and Trainer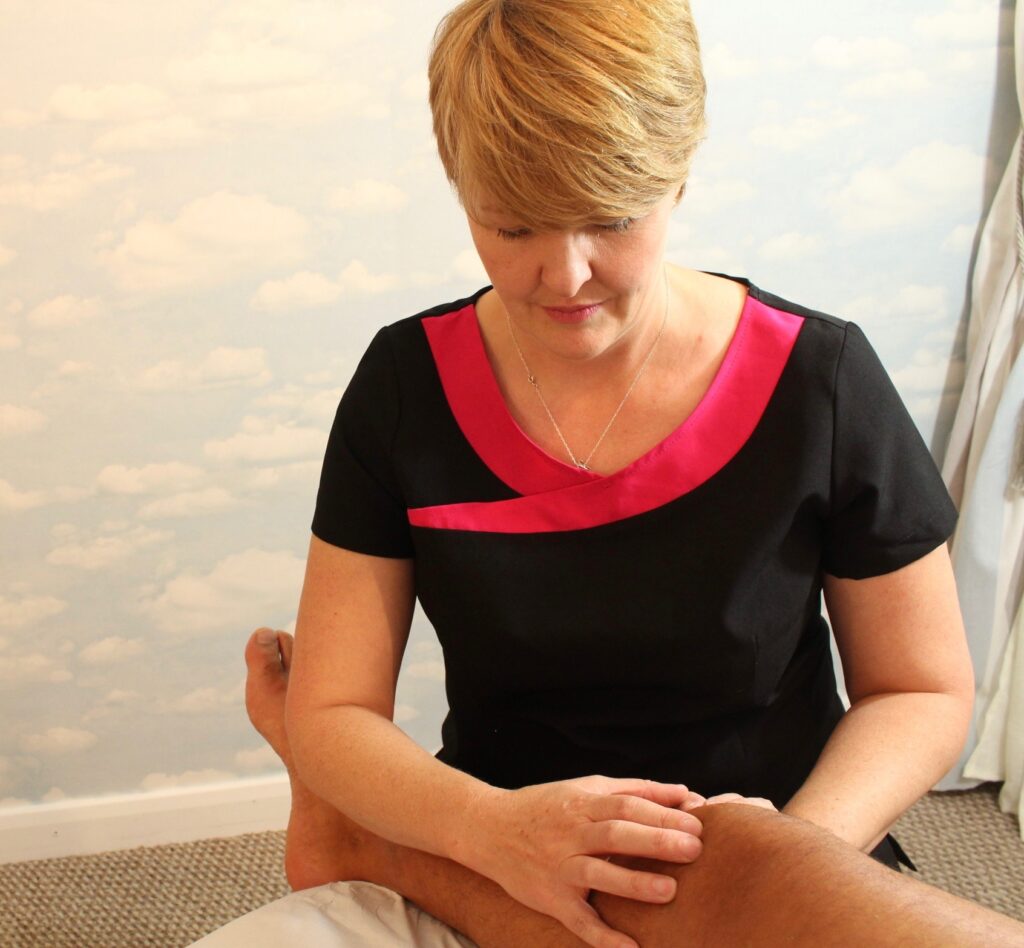 "I just love working with scars and seeing the difference treatment makes, both physically and emotionally. Being able to teach and share those skills is wonderful, as even more people can benefit."
Emma Holly, Restore Therapy
Emma Holly trained in massage therapy back in 1993, she has a wide range of experience and now runs a specialist scar therapy clinic.  Alongside her clinic, Emma also delivers training courses for massage therapists, physiotherapists and other qualified complementary therapists in Sharon Wheeler's ScarWork. Emma has been awarded  Complementary Therapist of the Year 2017 by The Federation of Holistic Therapists (FHT) highly commended for her work with scars.
Treating over 100 different surgical scars in her first year after qualifying in ScarWork Emma has worked hard to generate expertise in this field. The positive feedback and sometimes even visual changes in scars she was able to generate from treatment quickly brought a reputation of excellence. She had the first national press coverage for ScarWork and has continued to gain publicity for her work. Emma still has a very busy and varied clinical practice with a mixture of old and new scars from hand injuries to foot surgery, facial scars to spinal surgery.
Emma launched training in ScarWork in June 2017. Having taught ITEC therapy courses in the past, she brings her knowledge of clear presentation of information, meeting different learners needs and the importance of good practical demonstrations to her courses. She is quickly becoming well known for good quality training, with very positive feedback from attendees. Emma was a speaker and ran hands-on workshops at the Sports Massage Association Conference 2017.
Charitable work is very important for Emma, in 2016 she established the first ScarWork clinic to be based at a charity/day hospice. At the clinic, patients can access free scar treatment from Emma, who donates time every month to support their recovery after cancer. Having witnessed the difference this made, she began donating training to for physiotherapy and complementary therapy staff at other cancer charities including Peace Hospice, Breast Cancer Haven, The Mulberry Centre, St Christopher's, Shooting Star Chase and Trinity Hospice.  Emma hopes they can also offer a similar service so more people living in pain can access treatments. Other charitable work has included travelling to Bosnia to treat scars of some victims of war (through Healing Hands Network Organisation).  Through contact with British Athletics, in 2017 and 2018, Emma took a team of ScarWork therapists and worked at the trackside donating ScarWork treatments for the Invictus Games athletes.