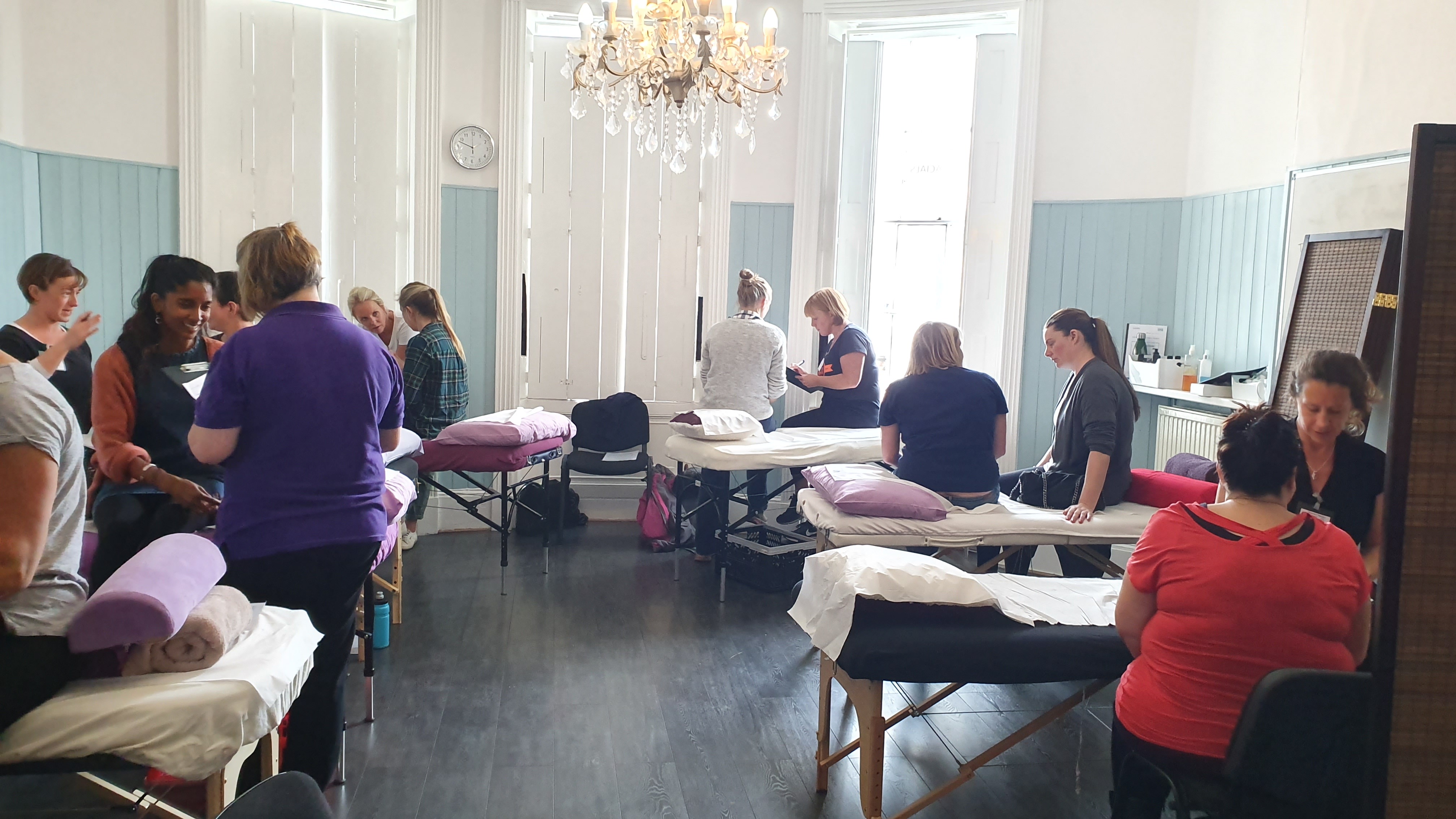 About Volunteer Models
Volunteers are always needed to come along to training courses and receive free treatment. Scars of all sizes and ages are helpful for the participants, and a wonderful way to see the benefits of treatment. It's never too late-even scars decades old can feel better.
If you are a therapist with a scar, and are unsure how beneficial or effective the treatments will be for your clients, come along as a volunteer. This allows you to experience how scars, such as c-section, appendectomy or keyhole procedures may respond to treatment – even if you think they are not causing an issue. It will then give an appreciation of how these new skills and consideration of scars could benefit your clinical practice.
"The scar looks very different! It looks like it has faded already. I've got more movement in my ankle. The treatment felt great." 
Comments from a volunteer who had ankle ligament reconstruction, September 2018
"All the therapists were amazing and very gentle. I feel absolutely amazing and feel completely different, much more comfortable. Thank-you so much"
Comment from a volunteer model who attended for treatment of her scars from breast cancer. November 2017
"The treatment was great, very gentle. I feel more relaxed. Everyone was very kind and I enjoyed being a volunteer. My muscles feel more aligned and softer"
Comments from a client with an abdominal hysterectomy. September 2018